Luanne King, CRNA
Neurosurgical Nurse Practitioner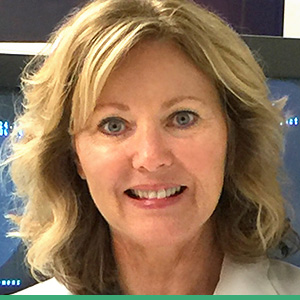 Luanne King is a Certified Registered Nurse Anesthetist (CRNA) and has worked closely with Dr. Ghermay since he founded Dallas Back Pain Management in 2005.
Luanne graduated from the University of Alabama at Birmingham (UAB) School of Nursing in 1987. From 1988 to 1998, she worked at Baptist Medical Center Montclair in Birmingham in all areas of general anesthesia and surgical subspecialties.
In 1998, she moved to the Dallas area with her husband and family, and worked at Zale Lipshy University Hospital at UT Southwestern and, later, Pinnacle Anesthesia.