Trish Juline, MSN, RN, ANP-C, RNFA
Neurosurgical Nurse Practitioner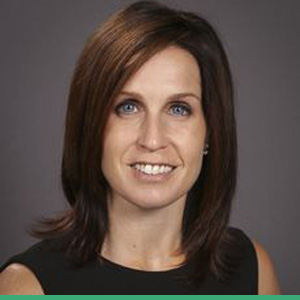 Trish joined Dallas Neurosurgical & Spine in 2018. Having worked in surgery most of her nursing career, she is passionate about providing exceptional care to patients throughout their perioperative experience.
Trish graduated from South Dakota State University in 2003 with a Bachelor degree in Nursing and worked as a nurse in general surgery for years before returning to school for her Master of Science in Nursing degree which she obtained from Saint Louis University in 2012. After 10 years of surgical experience, she went on to complete an RN First Assistant program to enhance her surgical skill set in 2013. She holds certification with the American Academy of Nurse Practitioners. In addition to assisting in surgery, Trish collaborates with Dr. Krumerman rounding on patients in the hospital as well as seeing patients in the office.
In 2013, Trish relocated from Green Bay, WI to Grapevine, TX. She lives with her husband, daughter, and 2 dogs. When she's not caring for patients, she enjoys cooking, music, and watching sports. She stays active doing CrossFit most days of the week.