Susan Roach
Back Pain Management Patient Story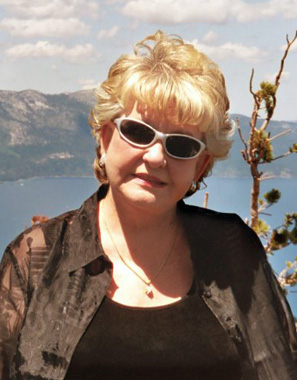 I took a really bad fall and hurt my back. The pain was just awful, unlike any pain I had ever have felt before.
I don't remember how I found Dr. Jon Krumerman but I feel so fortunate that I did. We talked for a long time; he looked at my film and then he told me that he didn't see anything structurally wrong with my back that might be causing the pain. "Sometime damaged nerves in your back just need time to heal. But sometimes," he said with great concern, "they don't heal."
I think there are two parts to practicing medicine: the hard part and the soft part. The hard part is determining what's wrong with you and figuring out how to fix it. But the soft part is just as important — the part that makes you feel like you're their only patient and they are suffering right there along with you. That's the way I felt with Dr. Krumerman and then Dr. Abbey Ghermay, the pain management specialist referred to me by Dr. Krumerman.
When I first met Dr. Ghermay, I looked into his eyes and I saw such incredible kindness there. The more we talked I knew that he became a doctor simply because he wants to help people. He believes no one should ever be in pain.
Dr. Ghermay tried pain medicine at first. With every appointment, he took his time with me. With some doctors, a visit feels like speed dating, but Dr. Ghermay is part pain management specialist and part psychiatrist and when you're in pain you need both. You really do.
Then he tried a series of injections, which also helped some, but I decided to get a second opinion from another surgeon. I will tell you he was no Jon Krumerman. The second surgeon just said that I needed a spinal fusion. The whole thing didn't feel quite right so I asked Dr. Ghermay what he thought and he said he would not recommend the surgery.
I decided not to have the surgery and continued with Dr. Ghermay, who told me, "We're gonna work on this until we fix it." I can't tell you how much that meant to me. "Here's what I think we should do next," he said and explained that he wanted to try a series of electrical impulses to block the pain being sent by my damaged nerves. Dr. Ghermay told me the procedure might leave me feeling uncomfortable for 3-4 days. Now some doctors when they say you might feel "uncomfortable," what they really mean is it's going to hurt like a son of a gun. But all I felt was—just like he told me—a little uncomfortable.
To make a long story short, that is what worked! I don't have one bit of pain in my back at all.
I think Dr. Ghermay is an angel, but I don't think of him as my "friend." I don't think you want your doctor to be your friend. I think of Dr. Ghermay more as my protector. He makes me feel safe. I believe he is touched by God—a wonderful man with patience and a fabulous sense of humor.